I love my mother. I even love her wedding photographs. They're well composed, properly exposed, and beautifully printed. All 24 of them—a brief record that the day happened and everyone looked smashing.
And that's it. Everything left is a handful of prints in a leather album. The negatives were destroyed for trace silver and storage space a few years after the wedding. My heart sank when my mother told me the story as a little girl. My stomach still rises up to meet my throat when I think about it.
Destroyed.
For storage.
That was 1976. Fortunately, in 2016, we do things differently. Now, it's pretty common for photographers to provide high-resolution digital files with broad reproduction rights so couples may choose their own photo printer.
It's one of the most exciting aspects of digital imagery. This is something I've been thrilled to include since I began shooting digitally, way back in the early 2000s, in the proverbial dawn of digital. Don't misunderstand. I absolutely adore film. I began in film, still own a few classic film cameras, and dust them off occasionally to make stunning photographs. But the digital format allows me unprecedented levels of sharing. I love the freedom to share the images with all of my clients, and with all of their friends and family members, both near and far. I love the freedom to make multiple sets of backup files. I love the freedom to store the digital images for many years without running out of space for negatives… or feeling compelled to strip them for trace silver.

Digital has transformed the industry, for better and for worse.
On the one hand, accessibility has increased exponentially. New innovations and technologies have pushed the boundaries of photography to new heights. On the other hand, all this accessibility has watered down the market, and the market is flush with amateurs purporting to be professional.
The rules have changed. The whole game has changed.
To stand out amongst the sea of hobbyists, pro photographers had to raise their own game. We've gotten even better. The standard climbs ever higher.
Photographers no longer slip in for just a couple of hours to document only the most notable moments. Photographers are no longer simply objective documentarians standing off to the side, but are often active participants. Now, we collaborate with you in creating truly magical moments. Documentary-style wedding photography has come to mean something wholly its own. It's no longer about the fly-on-the-wall capturing the moments unbeknownst to the subject—though that can be part of it. It's about immersing oneself fully into the experience of the wedding, creating connection with the bride and groom and family and guests. It's less about documenting doilies and place settings, and more about documenting raw, intimate moments—tears of joy, hands wrung in quiet anticipation, fingers on cheeks, forgotten trinkets on the floor, and that sideways slip of a smile as your sweetest love whispers softly in your ear.
In the new age of wedding photography, we are often with you from the very beginning of the day, to the last grain of rice falling from the sky—getting right in the midst of the action, capturing the celebration in real time as it unfolds, posing when necessary, but mostly staying out of the way, (though always close at hand,) while experimenting with different techniques and lighting to create the images of your dreams.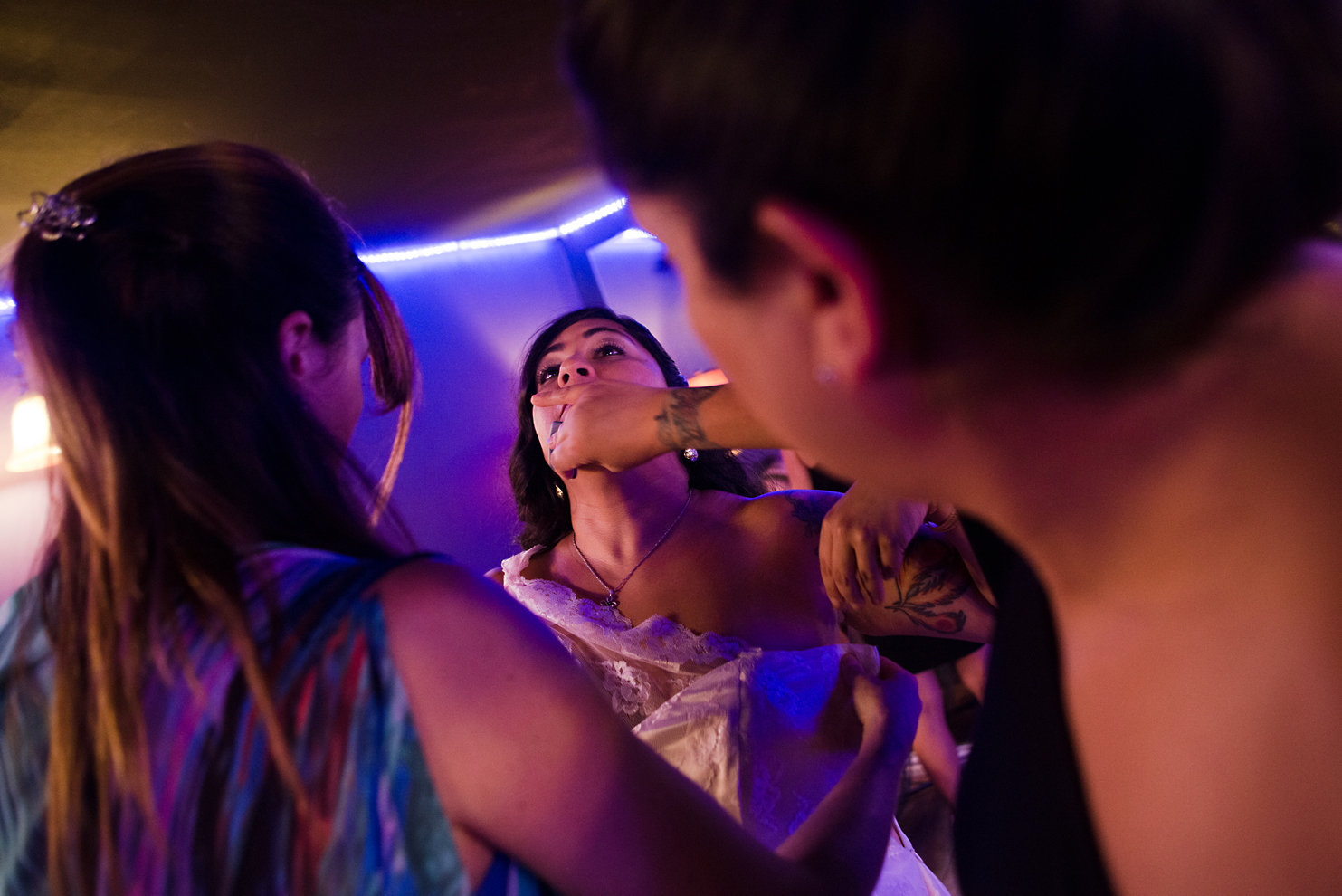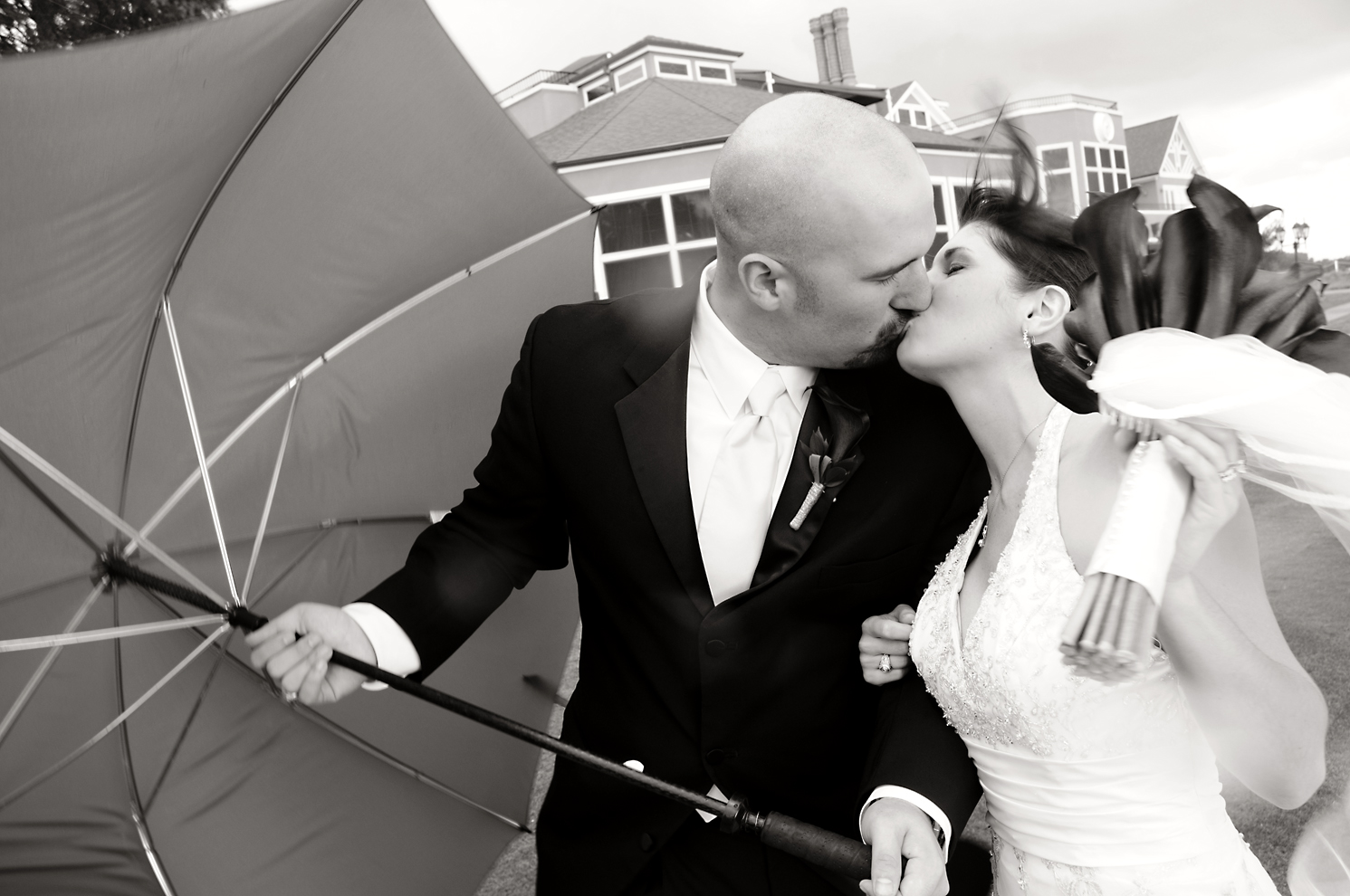 In the new age of wedding photography, not only is the traditional style of your mother's wedding album available to you, every photographic style you could possibly conceive (and some you can't!) are available to you.
I have come to relish in a style all my own, delicately blending years of technical experience and experimentation with elements of fashion, fine art, photojournalism, and an editorial slant. As an artist, I have focused extensively on the human experience, not only as a photographer documenting people for the past seventeen years, but as an artist and an art curator dissecting the nuance of art's place in the world, how we see it and receive it, what it means to be human, and the role of the artist in the world. Photography, in particular, as Edward Steichen phrased it best, "is a major force in explaining man to man." Photography, at its core, is storytelling.
Over the years, documentary-style wedding photography has come to mean the intimate storytelling of two lives joining and embarking on new adventures. It's one of the most fascinating and beautiful of human experiences: the lifelong promise two people make to create a new life together. As a photographer and artist, I am honored to share in the experience and be a collaborator with you in the creation of these once-in-a-lifetime memories.
To see more imagery, click here. If you are interested in scheduling a consultation to discuss the details of your wedding photography needs, please contact me directly.
Disclaimer: The cover image is not from a real wedding. ;)  The image, "Hell Hath No Fury", is part of the "Life in Plastic" fine art series, challenging beauty standards, gender roles, and the white-washing of life on planet earth. Look for more work from this series in 2017, and a gallery launch underway.